Join us for Southern Gospel Fall Festival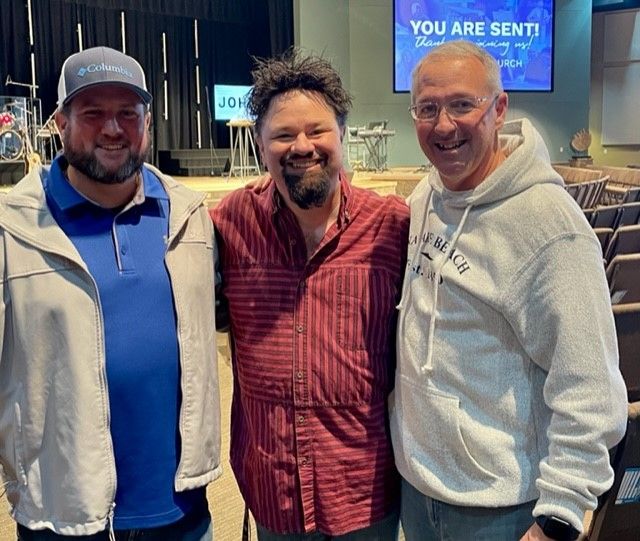 PRESS RELEASE:  
Sevierville, TN, February 15, 2023 -  Bridge the Gap Recovery Center names
JP Miller spokesperson for ministry. 
Bridge the Gap is a faith-based program and transitional housing facility for men and women who have struggled with addiction and other life controlling issues. They provide a safe and supportive environment to men and women who desire to better themselves and return to their communities, jobs, and families. Bridge the Gap is based in the Smoky Mountains in Sevierville, TN and celebrates their one-year anniversary in February of 2023. 
Director Jeff Anselmo stated:  "The community of Sevier County has made us feel welcomed as we have established our ministry and families in this area. We have been blessed with one year of life-changing ministry under our belt and we want to thank our community. We have prayed for someone to come into our organization that could take Bridge the Gap to our area in a bigger way. We are ecstatic that we found that in JP Miller. We are pleased to announce that JP Miller is coming on board as our spokesperson and community relations director." 
JP Miller is a long-time resident of Sevier County and has a twenty plus year career in Southern Gospel Music as a soloist, television personality, radio host, and emcee. In addition to the music industry, JP has been selected to participate in Sevier County's Dancing with the Stars to benefit the United Way. He is teamed up with Becky Loomis Snyder of Loomis Construction and is under the choreography of Lessie McCarter of 3D House of Fitness. Miller is the vice president of the New Center School PTA and a member of Connect Church. 
"I can't say how thankful and excited I am to serve in this ministry. I discovered Bridge the Gap at a Wednesday night bible study at Connect Church. I attended for several weeks and didn't say a word.  I just soaked in all the goodness that was taking place in the lives of the residents.  I knew in my heart that I needed to help this group. They are doing real ministry. Changing lives. I started volunteering and the desire to promote, help, and endorse them became greater. So, they invited me to join their team!"  - JP Miller 
Miller will still continue his work in the music industry. He currently hosts "Backstage with JP Miller" on Praise 96.3/WJBZ and Facebook Live each Monday at 6:30pm. The show is sponsored by KARM Stores and has become a local favorite. JP will continue his concert and motivational speaking touring as well as perform selected events sharing the ministry of Bridge the Gap and organize benefit concerts with other artists to help support the program. 
Miller stated:  "I have fallen in love with Bridge the Gap Ministries have seen with my own eyes the power of God's love change lives in this program.  If you or someone you know struggles with addiction, please consider contacting us. We also need help! We are growing so we need volunteers, vehicles, finances, office space, and housing. I know the people of Sevier County will join me in supporting this ministry!  I'm going full steam ahead and I invite you to get on board!" 
If you would like to help or for more information on Bridge the Gap Ministries or JP Miller call (865) 654-7878 or visit their website at www.btgministries.net 
PHOTO CREDIT:  Pictured left to right:  BTG Assistant Director Chris Parnell, JP Miller, and BTG Dictator Jeff Anselmo.